Backgrounds, Avatars & More - Create an assets website using Image Site Script
Image Site Script is ideal for creating an image downloads site, find out more below...
Galleries & Downloads
Create galleries of images and then allow your users to download the entire set in a zip file. Great for offering assets like website backgrounds and similar resources.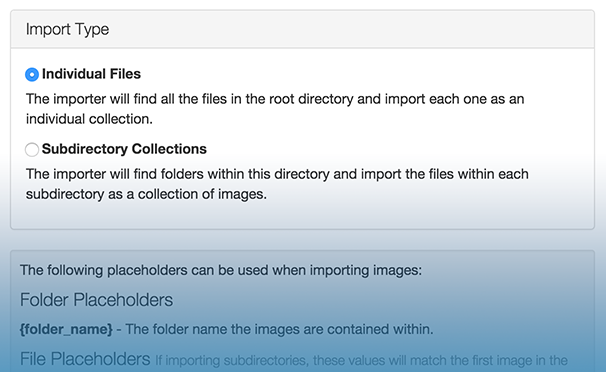 Bulk Upload & Import
With Image Site Script you can bulk upload files from the admin panel and create folders. When you've uploaded a selection of files you can then import them.
This is ideal for folders of assets that you want to add to your site, each can be imported as a separate image or you can import folders as image collections & galleries.
Find Out More...
Image Site Script isn't just for funny pictures. Find out about all the features on the main website.
Visit Main Website